Life on Track
Getting wherever you need to be is easier from Kipling Station Condos. Step out your door and walk to the new Kipling Station Transit Hub in less than 2 minutes. The TTC Subway, Go Train, local and regional bus services including MiWay, and an express connection to Pearson Airport are on your doorstep. For drivers, it's simple to connect quickly to Highway 427 and 401, the QEW, and the Gardiner.
The network of connectivity is ever expanding, with more plans on the horizon to make it even easier to get around in a flash.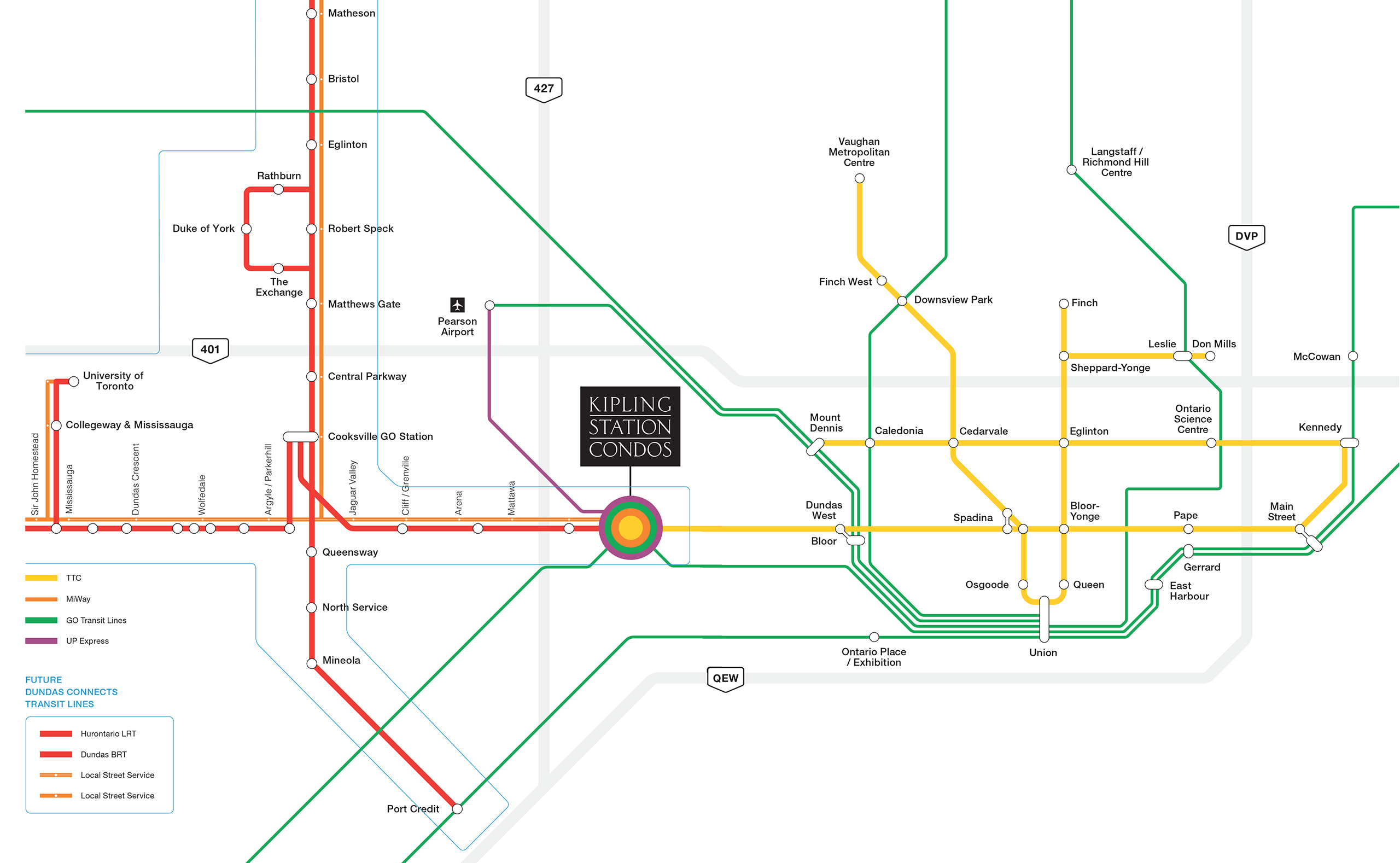 Map is not to scale.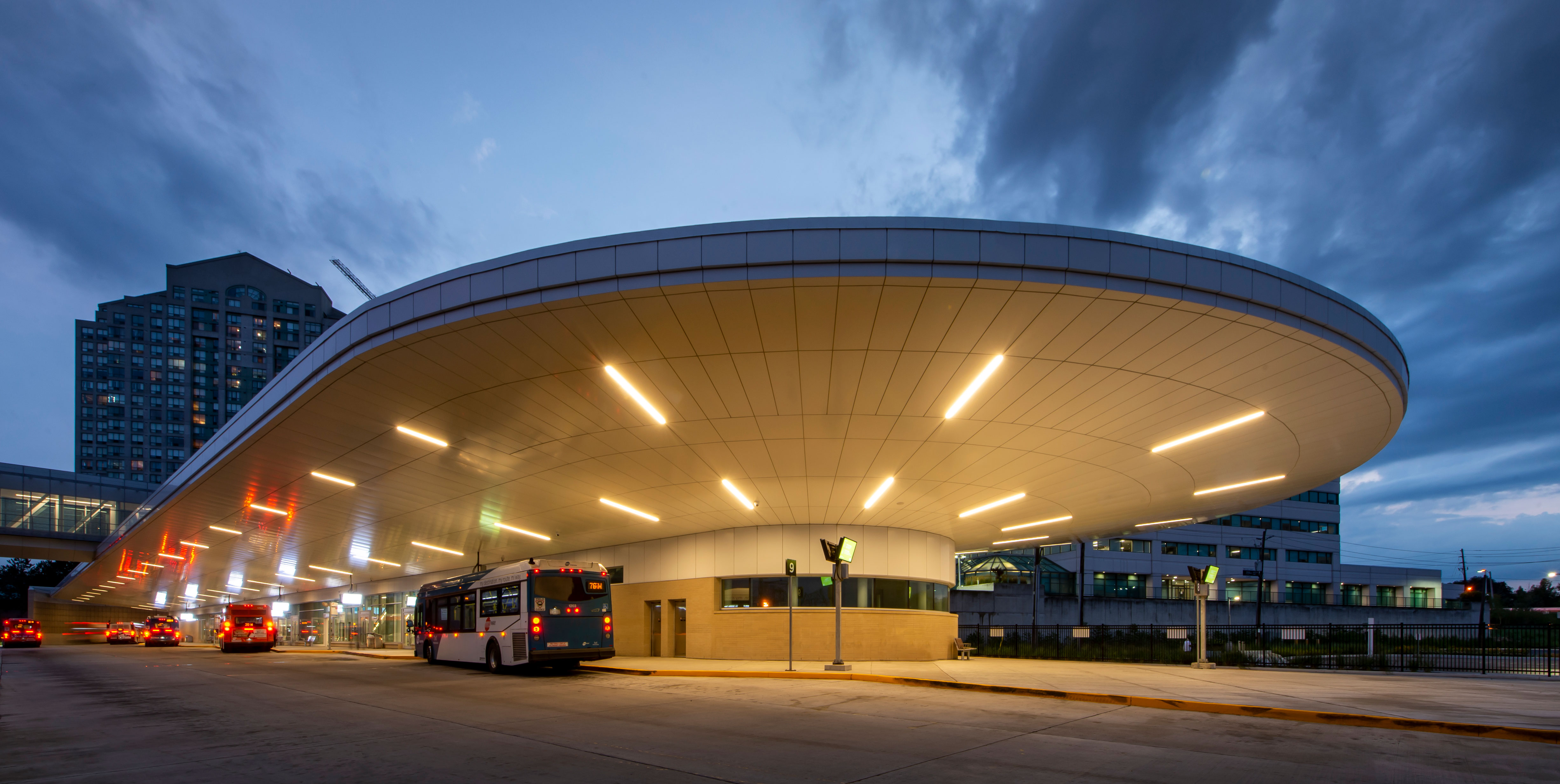 New BRT Brings
Better Travel
The future for Etobicoke residents looks even more connected than ever, with 40km. of new dedicated Bus Rapid Transit (BRT) lanes planned for Dundas St. W. Extending from Kipling Station all the way to Brant St. in Burlington, the new bus line will connect with TTC subway Line 2, the Milton Go line, and the 18-km. Hazel McCallion LRT on Hurontario St. (now under construction). With the completion of these two new lines, you'll be able to travel swiftly to any destination in the west for work, fun, or shopping.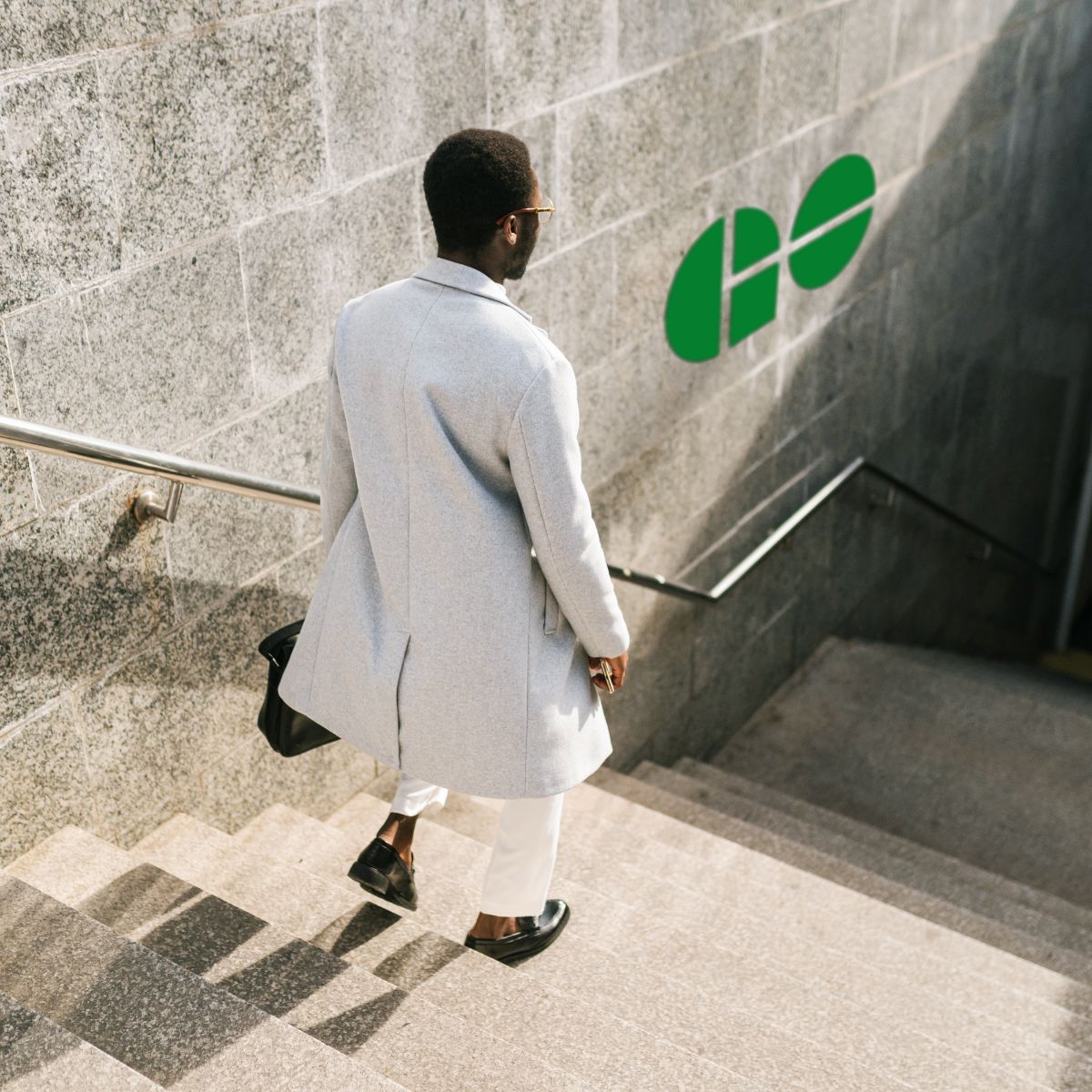 ARRIVE AT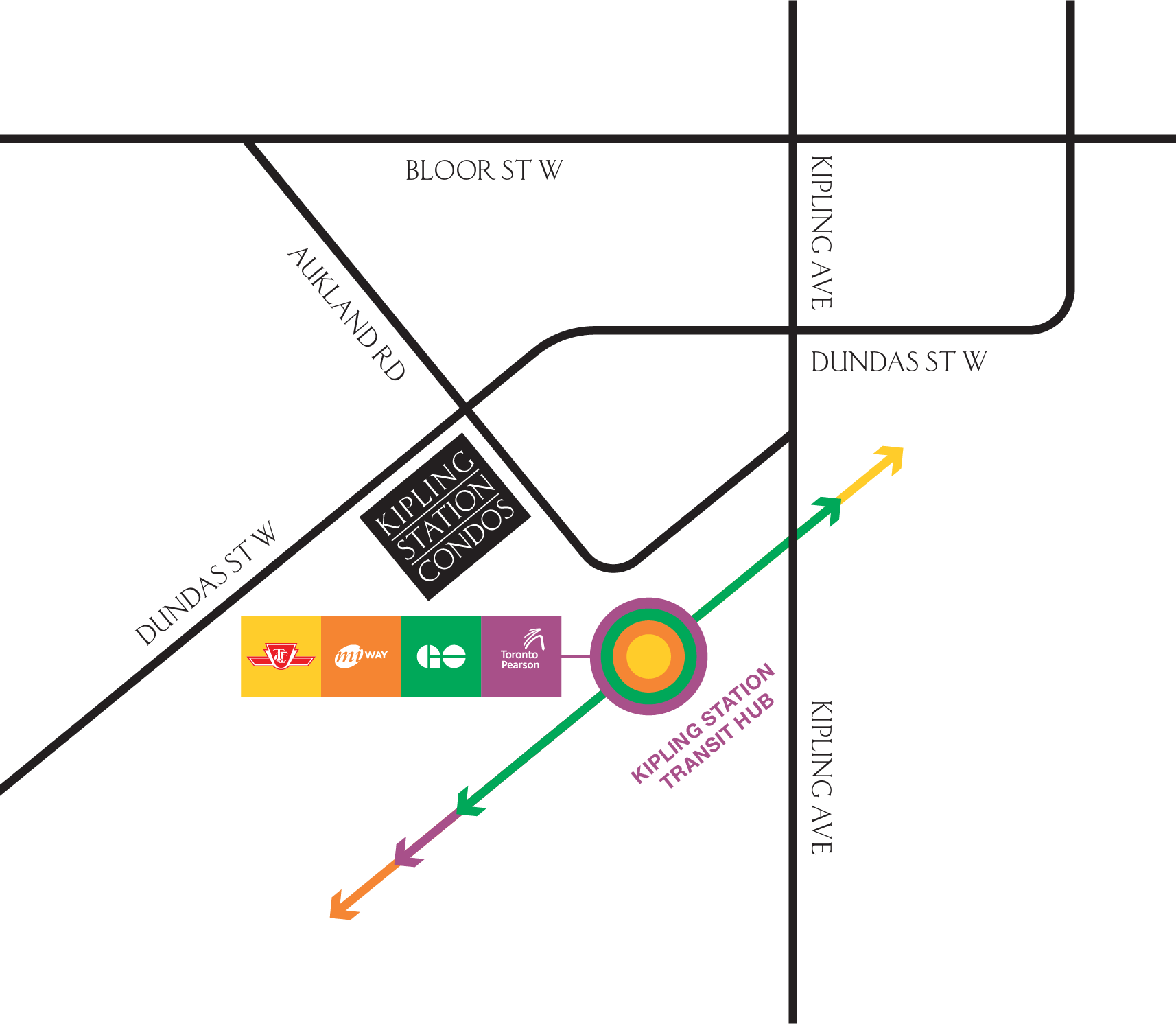 REGISTER FOR MORE INFORMATION
Thank you for your interest.